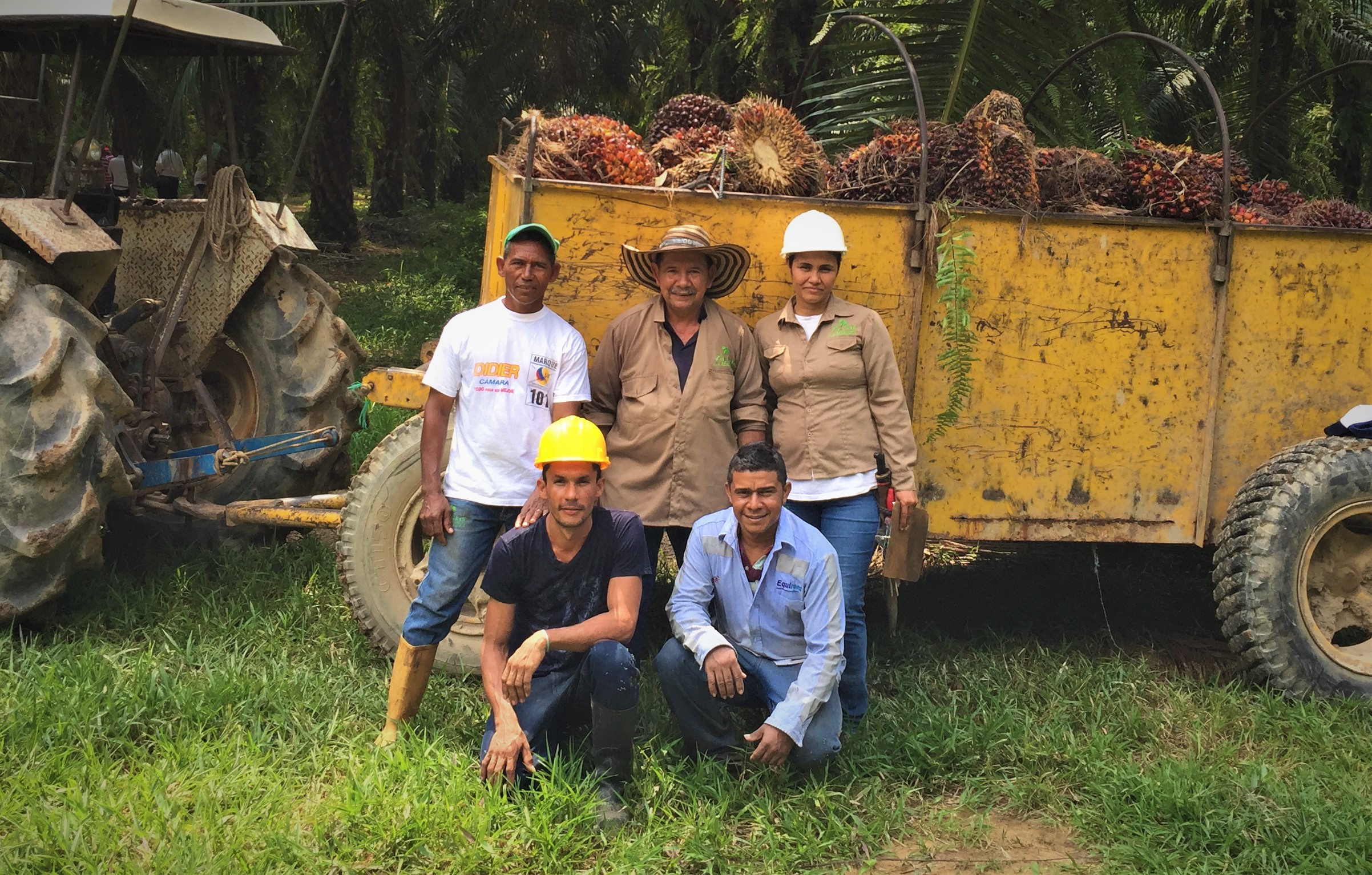 Wilmar Smallholder Support Colombia 2 (WISSCo2)
---
The Wilmar Smallholder Support Colombia 2 is a two-year sustainability training programme targeting 600 smallholders in the northern part of Colombia. Wilmar Europe, together with its partners, Olenex, FrieslandCampina and CI Biocosta, started this training programme in January 2019. This program is the second smallholder programme deployed by Wilmar Europe in Colombia, after WISSCo.
Geographically located on the Atlantic side, many smallholders conglomerate into two covenants; Magdalena and Cesar. With combined strength, the growers supply their fresh fruit bunches to the five mills related to the Biocosta group. The group exists of the mills: Aceites S.A, Palmaceites S.A, Frupalma S.A, Palmagro S.A and Extractora El Roble S.A.S. By engaging with the mills in the Biocosta group and their supply-base, it ensures a significant part of crude palm oil supply for Wilmar and Olenex, complies with the NDPE (No Deforestation, no development on Peatland and no Exploitation of people and communities) policy.
The programme stimulates and helps the local farmer to understand and accept their sustainability challenges. It also supports them in their journey towards the certification standards and compliance. After identifying their challenges and providing them with the necessary technical know-how, the programme gives the smallholder increased awareness about the benefits of sustainable production. It empowers the local smallholder and helps them to improve their quality of life in the process.
The implementation partner is NES Naturaleza (NES), who was also the implementation partner in the WISSH and WISSCo smallholder programmes. That partnership has created a firm foundation to extend the partnership into deploying the new initiative in 2019 and 2020. NES fulfils the role of consultant for Wilmar and manage the implementation as well as the execution of the WISSCo2 programme.
First WISSCo2 Progress Report
---
Wednesday, 18 September 2019